Car Finance
Car finance made easy…
Plympton Car Centre are proud to team up with Moto Novo to offer the most competitive car finance deals on the market. We can provide a quick & easy way of arranging finance for your next used car. We are able to work with Moto Novo to help you secure the best weekly or monthly payment that suits your budget.
Take the stress out of buying your next vehicle with one of our finance packages and benefit from:
Fixed interest rate and payments throughout the life of the agreement
Flexible deposit
Flexible repayment terms
Monthly or Weekly payments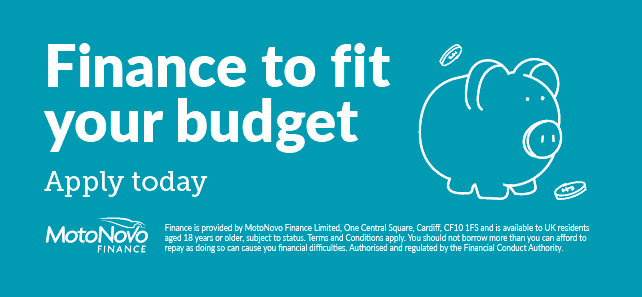 How car finance works
At Plympton Car Centre we can offer a variety of car finance options, all with your budget in mind. The most popular car finance deals tend to be hire purchase (HP) and personal contract plan (PCP).
What is a PCP/Personal Contract Purchase?
A PCP car finance deal is a loan with a difference. You don't borrow the full price of the used car you're buying, instead paying for part of the car in your monthly payments with a larger balloon payment at the end of your agreement - which is usually three or four years. But you don't necessarily have to buy the car outright at the end of your agreement if you don't want to, you could hand the car back to the dealership or trade it in for a newer model if you fancied a change. The benefits of PCP are that the monthly repayments are typically lower than over a fixed period.
What is Hire Purchase?
A Hire Purchase loan is a loan against the car itself, meaning you don't own the vehicle until you have made the final payment on your agreement. It means you cannot sell the vehicle on whilst you're still paying for it without the lender's approval. The benefits of HP are that you'll own the car at the end of your agreement, and you may even get a servicing deal as an added bonus.
If you have a question about financing your next used car purchase, pop it into the contact form below or call us on 01752 651340.
Complete the application form below or email us at [email protected]
Get in touch for further details on Finance