In The Community
Here is an overview of some of the amazing community work Plympton Car Centre has been privileged to help with:
Donation for Devon Mind
Here at Plympton Car Centre, Mental Health is a topic close to our hearts. That's why we decided to give a donation to Devon Mind – a truly wonderful charity. We thought it would be fun to involve our customers in this, so over the weekend of 16th, 17th and 18th October we put back £100 per car sold into the donation pot! We also set up donation areas around the site for visitors to make personal contributions. Altogether, we donated a whopping £1,900 which we are so pleased with… and so were Devon Mind.
We hope that our donations can make a difference, and it was a true pleasure to be a part of something so special.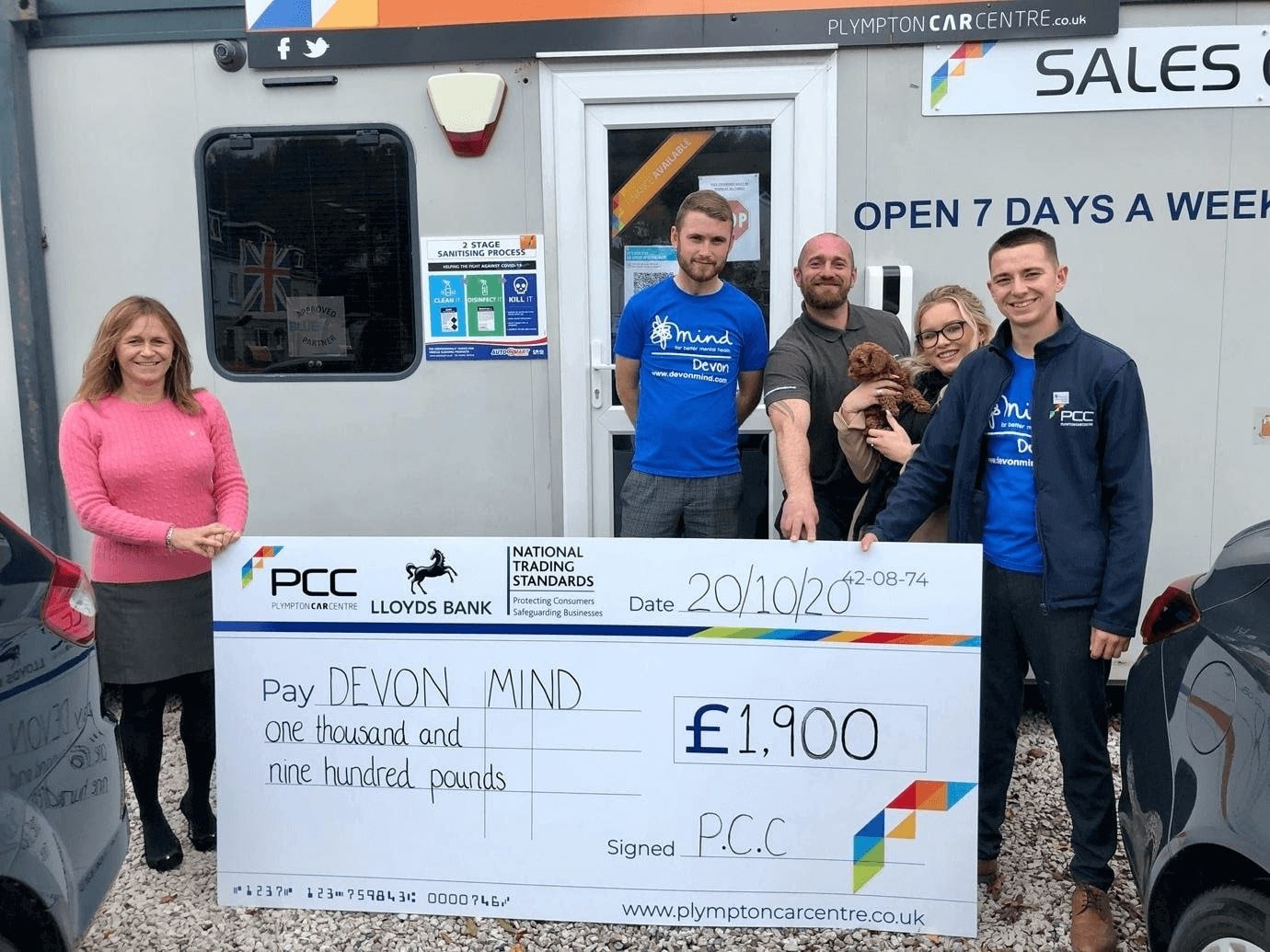 Food Bank Donation
Here at PCC, we chose to donate to the Plymouth Food Bank to help out the community project working to help fight poverty. This group really are amazing, and it was a true pleasure to be able to donate goods which are worth so much more than we realise.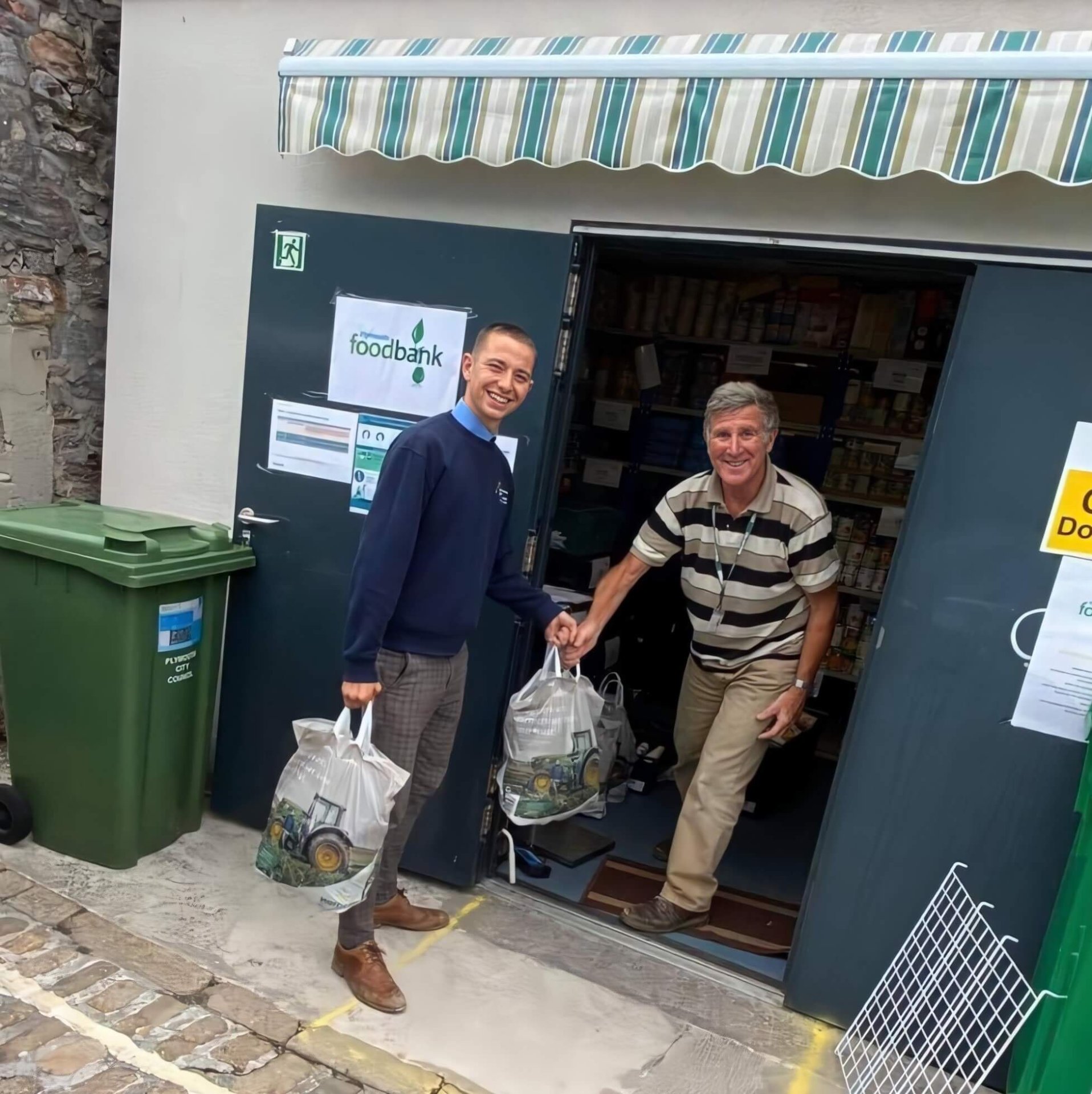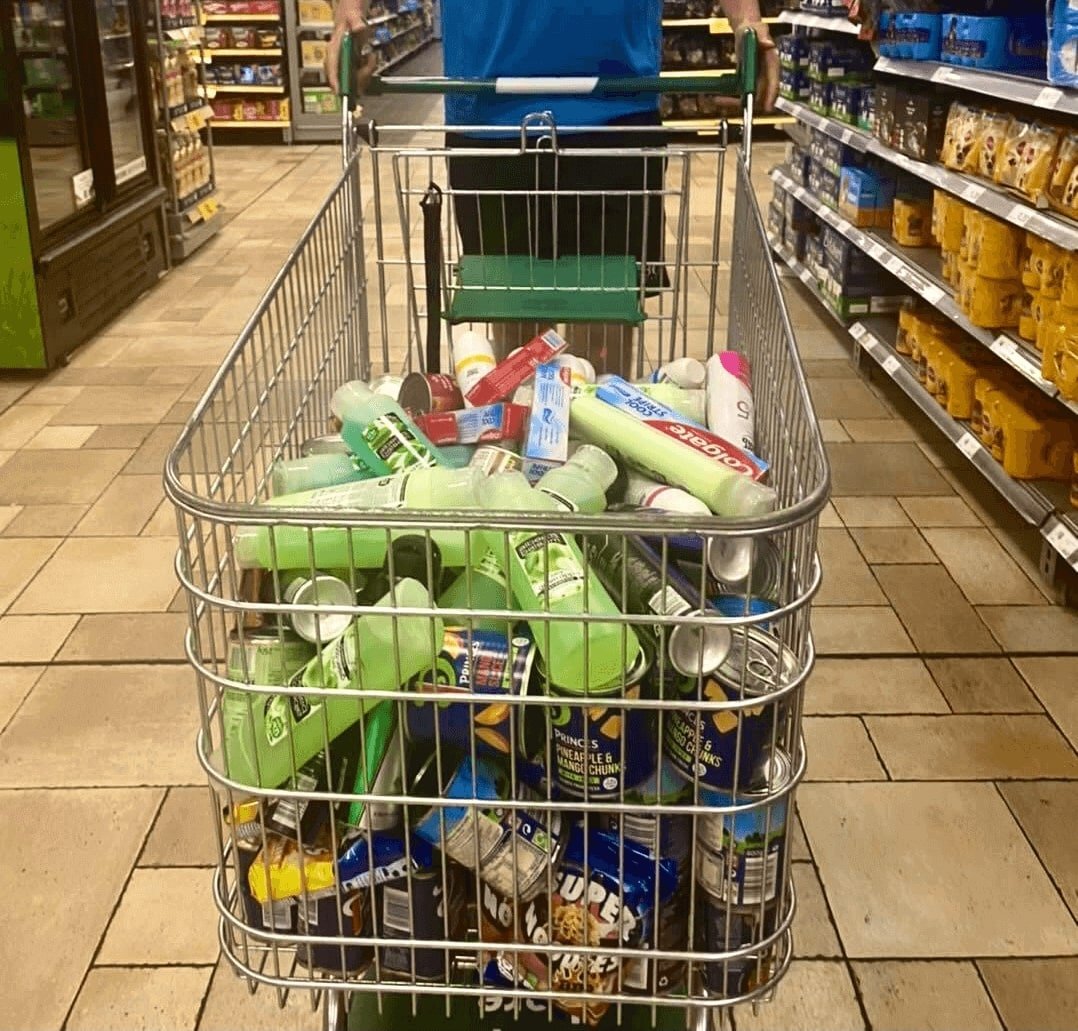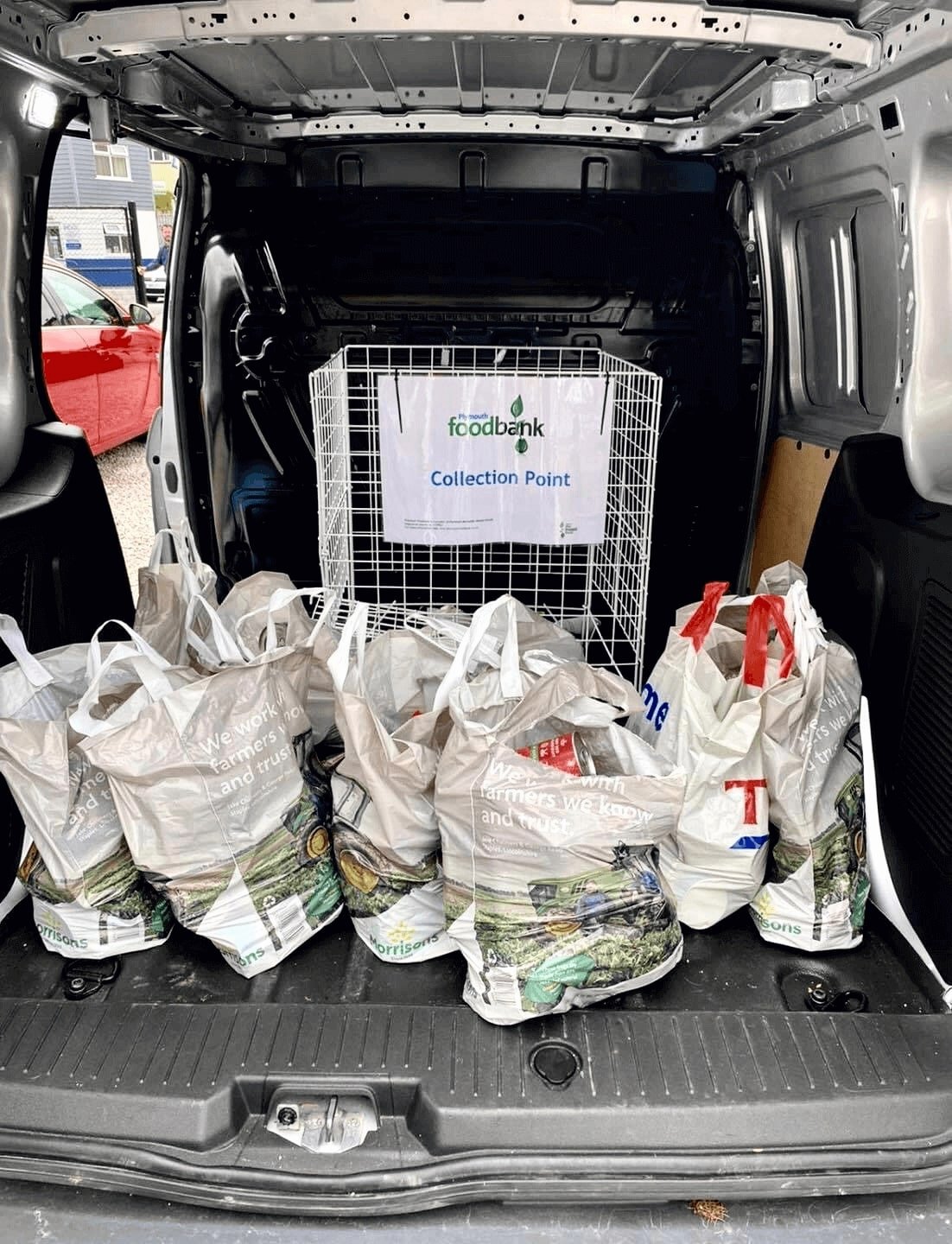 ---
The Wheel of Fortune
Here at Plympton Car Centre, we love a giveaway! That's why, once a month, our sales team are in silly wigs and fancy dress with our famous wheel of fortune! If you purchase a car from us on one of these days, you get the chance to spin the wheel and win one of our unbelievable prizes! These range from a crate of beer to a PS4, or a shopping gift voucher to an apple watch! Keep an eye out on our facebook page for upcoming wheel of fortune days, and don't miss out!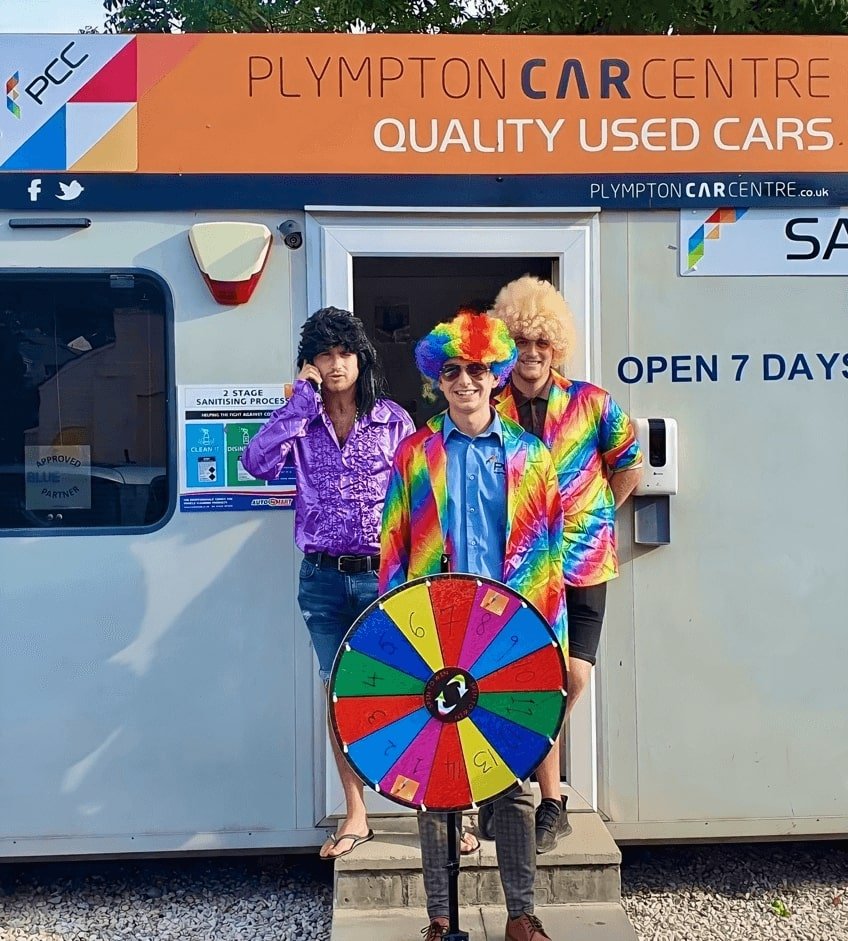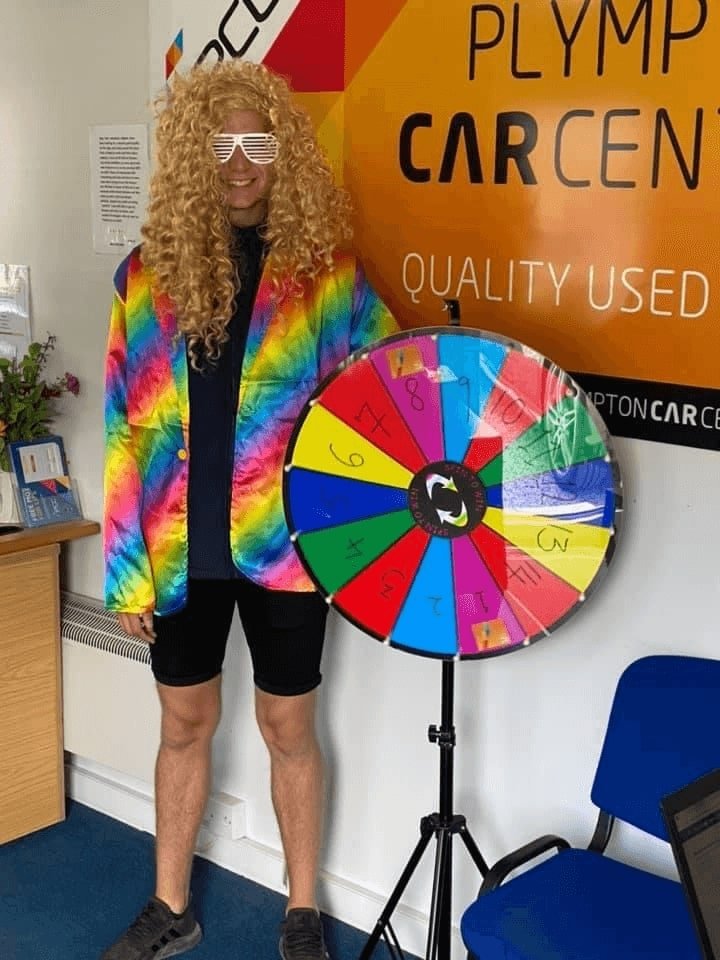 ---
Children's Hospital Easter Donation
We donated a whole lot of Easter eggs to the children's hospital in hope to brighten as many little lives as possible. And we did just that! It was so rewarding to see so many smiles on their faces at a time that they may not be able to celebrate as other children would.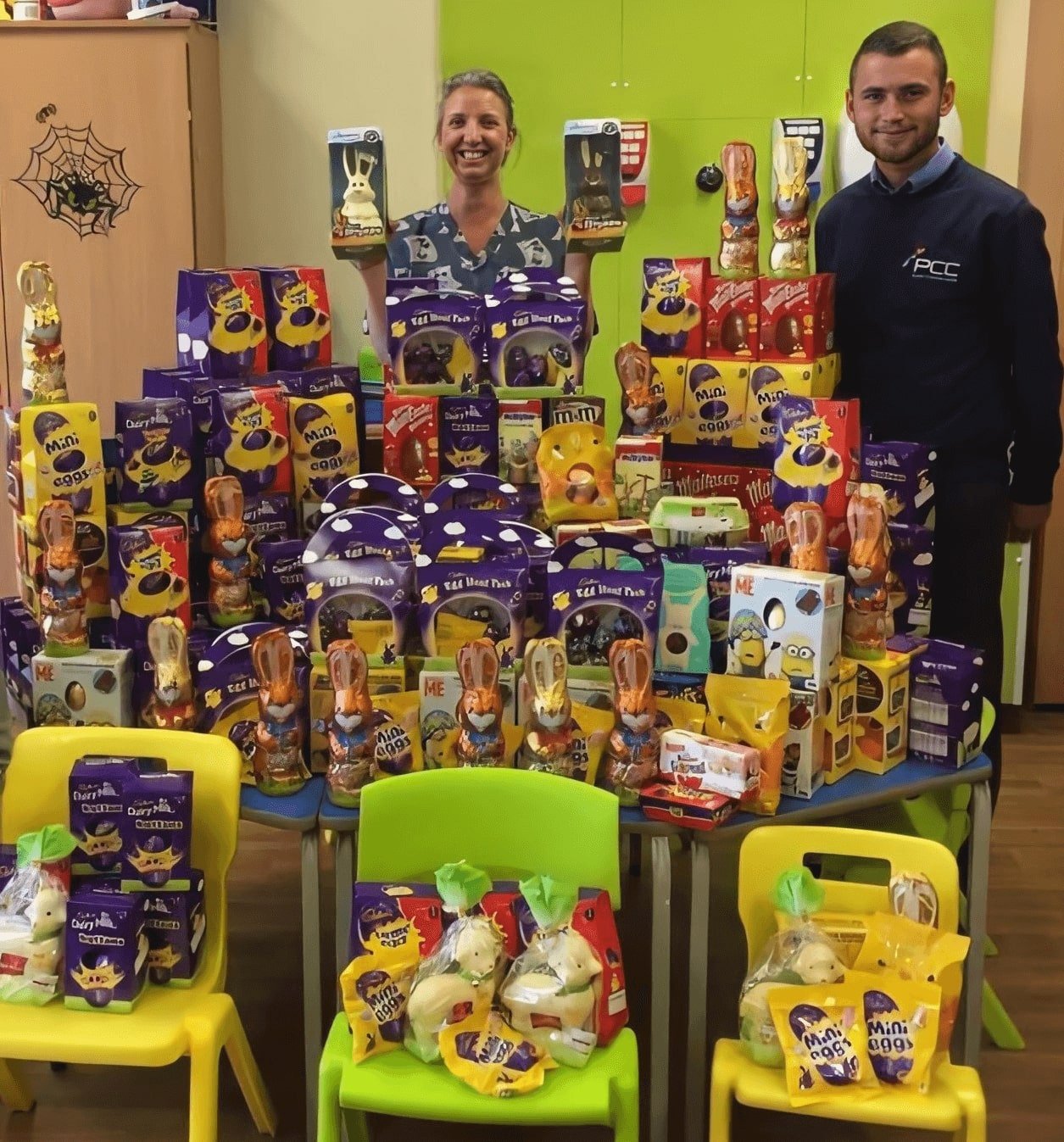 ---
Operation Christmas Child
Our team at Plympton Car Centre and Plympton MOT Centre put together almost 30 shoe boxes for the less fortunate children at Christmas time. Operation Christmas Child support kids across the world to ensure they have a magical Christmas just like we do. We really enjoyed putting together these boxes and it was special to know that each box makes a child happy at Christmas.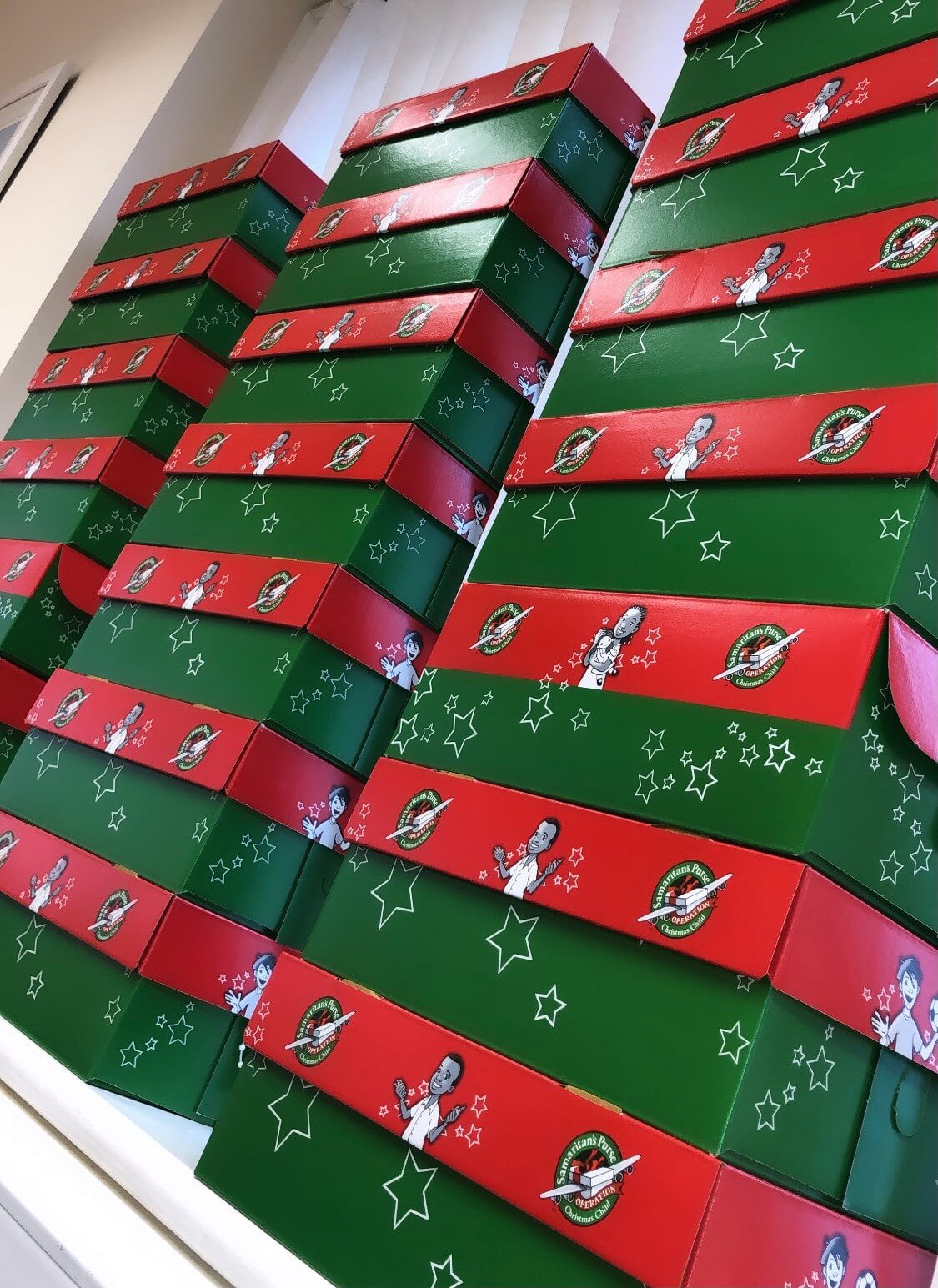 Yet again the PCC & PMC Teams have very proudly donated £1500 to another hugely worthy cause - Plympton Food Bank.
Photographed below are the truly fabulous volunteers and our Team handing over the cheque for £1500. As a team we wanted to support our local Food Bank, we felt it was massively important in these unprecedented times. We've been told this donation will be a huge help locally. So well done to all!
Get in touch for further details