Warranty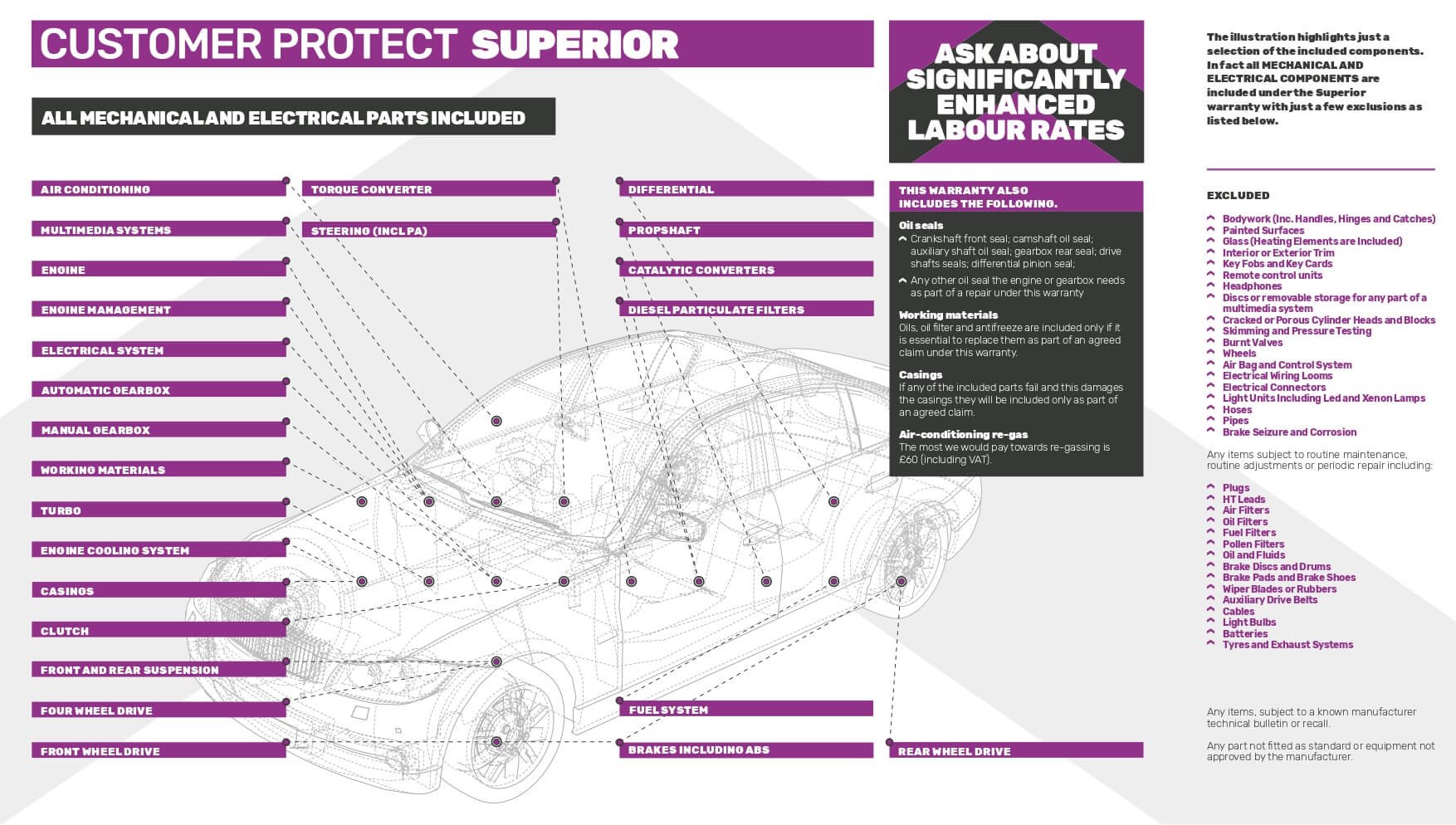 CUSTOMER PROTECT WARRANTY
REASON'S TO HAVE AN UPGRADED WARRANTY
Buying a car is statistically the SECOND BIGGEST PURCHASE you will make in your life! A car is a massive investment, we all know that, so why would you not protect your investment?
Reason 1:
With over 30,000+ parts in a modern vehicle, things can unfortunately go wrong.
Reason 2:
Take preventative measures and you could save thousands and thousands of pounds.
Reason 3:
Quality repairs made quickly. A well-kept vehicle usually gets a better resale price.
SUPERIOR WARRANTY:
The Superior Warranty is the best cover warranty we offer:
The claim limit of the superior warranty is the purchase price of your new vehicle. Also included is 12 months breakdown cover - hopefully getting you back on the road asap.
Covers all mechanical and electrical parts that were originally fitted by the manufacturer.
Unlimited mileage once policy has started.
Unlimited number of claims to the aggregate value of the vehicle.
Wear and tear coverage on parts.
COMPREHENSIVE WARRANTY:
If you purchase a car 7 years or older your car would qualify for this warranty:
Purchase price claim limit per claim.
Upgradable coverage available.
Unlimited number of claims to the aggregate value of the vehicle.
Unlimited mileage once policy has started.
---
The In House Warranty
3 Month Warranty: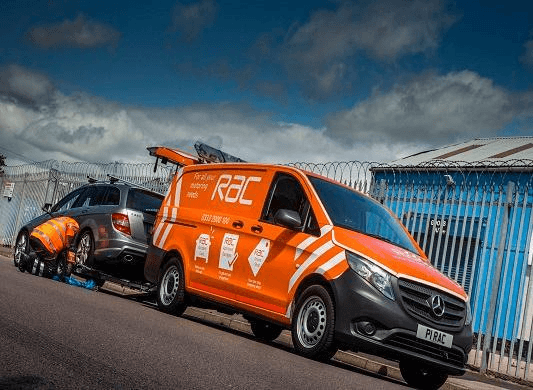 The Warranty we offer is a three month budget major mechanical breakdown warranty:
£300 per claim limit inclusive of VAT.
No restrictions to the number of claims you can make.
You will have to return the vehicle to us for any work to be carried out.
Recovery and diagnostic is strictly not covered.
The cam-belt is your responsibility to replace as soon as possible unless positive proof or replacement can be ascertained.
Air-conditioning is strictly not covered.
We truly understand that spending money on top of the price of a new car can hurt your pockets, especially with nothing to show for it instantly. However, try to think of it as peace of mind, protection for you in the future. If we did not believe in the warranty as a genuine and worthwhile product, we would not encourage them to the extent that we do. I can guarantee you that purchasing the upgraded warranty will be the best thing you do alongside the purchase of your new vehicle. Think ahead.
Get in touch for further details on warranty