7 Key Benefits of Buying a Used Car
When purchasing a car there are so many factors for you to consider. You'll need to decide on the type of car you're after and whether it's going to be manual or automatic. You'll also need to decide if you're going to go for a petrol, diesel, hybrid, or electric car. And on top of all of this, you then need to decide whether to opt for a brand new model or a used car.
In this guide we will be focusing on used cars, we'll outline the seven key advantages of buying a used car over a brand new model. By the end of this blog hopefully you will have seven more reasons to choose a used car over a new one.
1. Affordability
One of the absolute main benefits to buying a used car over a brand new model is the price. Used cars are substantially cheaper than new cars, meaning you can save lots of money on your next purchase.
Purchasing a cheaper car also increases your chance of being able to buy the car for cash or making a down payment that covers a far greater part of the vehicle's total cost. This will reduce your monthly outlay down the line.
2. Depreciation
Research shows that brand new cars depreciate in value by around 20% the moment they are driven off the forecourt. They then go on to lose another 10% of their value in their first year and by the time you're three years in they might be worth half of their original price.
This is not the case when it comes to used cars. Buying a car that is a couple of years old allows you to avoid this huge depreciation in value, allowing the previous owner to take the hit for you. A used car will still go down in value over time, but at a fraction of the speed of a new one!
3. Higher car spec for less cost
Because buying a used car can be more affordable than buying new, it means your budget can go further getting you more car for your money. By opting to go secondhand, you might be able to get a higher spec vehicle that offers better performance and better features than if you were spending the same amount of money on a new car.
4. Cheaper insurance
Another huge benefit to used cars is that, generally speaking, they are cheaper to insure than new models. The general rule is, the older a vehicle is, the lower it is to insure.
Whether you're buying used or new, it's always a good idea to check out the insurance rates for the models you're interested in, so you can get an idea of how much you'll need to pay once you make the purchase.
It's always a good idea to shop around too, and pit one insurance provider against another in order to get the cheapest deal possible!
5. Factory warranty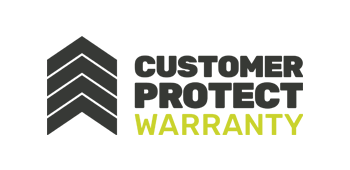 Warranties play a significant role in people's decision making when buying vehicles. And, thanks to the growing popularity of ever-longer factory warranties, used cars now have added appeal. Factory warranties are growing longer and can be easily transferred from one owner to another. This means if you purchase a vehicle that's only a few years old, you might be able to get the coverage you desire, removing some of the fear of buying a used vehicle and boosting your peace of mind.
A factory warranty may not be an option for all used vehicles as it may have expired by the time you make your purchase. But to counter this, a lot of used car dealerships offer a variety of their own warranty options on used vehicles, particularly if you're purchasing a Certified pre-owned car.
6. More choice
Each year more and more new car models are being released, meaning you have plenty of options when buying new. However, if you're purchasing a used car there will be significantly more options to choose from. This is because you're not limiting yourself to vehicles released in the last year.
Even if you have a very specific set of requirements in mind, including a particular body style, engine size, boot shape, and fuel consumption, with the vast array of used vehicles on the market, you're bound to find something to suit your needs.
7. Approved used car schemes
Approved used car schemes allow manufacturers to sell used cars with a quality and safety guarantee. These allow you to purchase used cars with the same peace of mind you'd get if you bought a new car.
Manufacturers will rigorously inspect all approved used cars before they are put up for sale and they will often only ever sell the best cars they can source. Most approved used cars also come with low mileage and are under three years old. To top it off, you can even find some models that are nearly new cars with only one previous owner.
Approved used cars will likely have a full service and MOT history in their logbook and come with a manufacturer warranty, MOT test cover, and no risk of outstanding finance. You may even get breakdown cover included, from leading providers such as the AA or RAC.
Top tips on buying a used car
If you're considering purchasing a used car, then be sure to check out our blog post and read our 11 tips for buying a used car.